Fronted by NASA veterans Alan Stern and Gerry Griffin, the Colorado-based Golden Spike Company came to idea to to open up the Moon to science and tourism by offering round trip tickets to the lunar surface for governments, businesses, and people with an obscene amount of money. They promise to realize this round trip excursion to the Moon by 2020, with the ticket price of $800 million per seat.
The company has announced that each surface expedition will include a minimum surface stay time of 36 hours, two moonwalks and the use of a standard surface expedition tool kit and cameras and optional add-on packages, accommodation of up to 50 kg of lunar experiments and other customer-provided equipment (e.g., flags, plaques, etc.) to the surface, as well as the additional accommodation of up to 50 kg of lunar samples for return to Earth, together with all necessary governmental certifications. Orbital expeditions offer a week-long stay time for the price of $450 million, for those with less money.
The Golden Spike Company's aim is to realize affordable, reliable, and frequent human expeditions to the Moon, that will be marketed and sold to governmental agencies, companies, and individuals in the United States and around the world—for science, for commerce, for tourism, for entertainment engagement, and for education.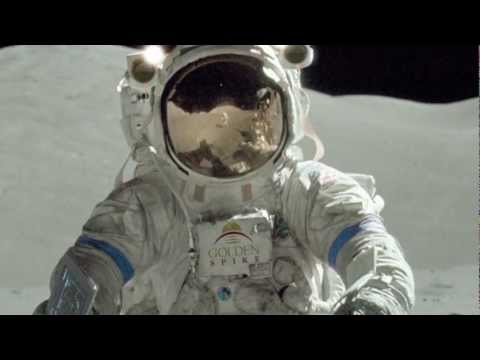 $800 million for Round Trip Excursion to the Moon with Golden Spike Company
was last modified:
December 11th, 2012
by